Video Experience in a Walk-in Store
Located on King St W, in the core of downtown core of Toronto, is the Oaken Financial walk-in store. This location gives financial clients a chance to meet face-to-face with knowledgeable financial advisors all the while experiencing a fully digital experience.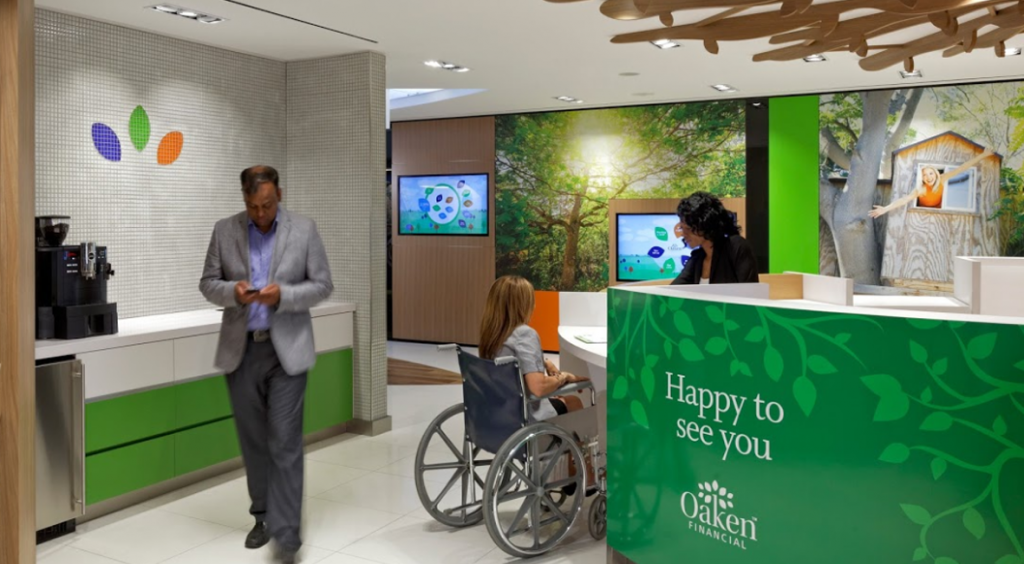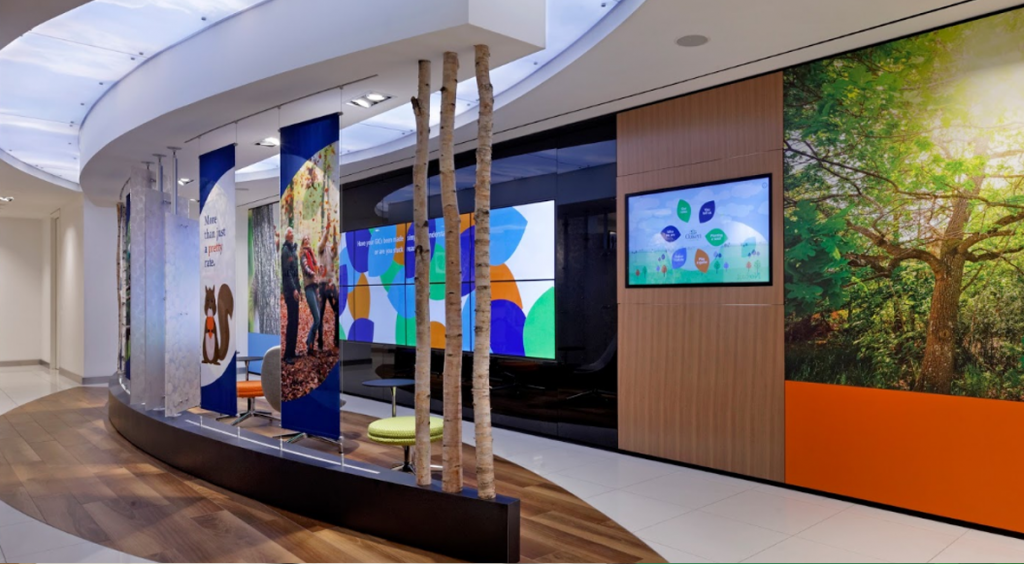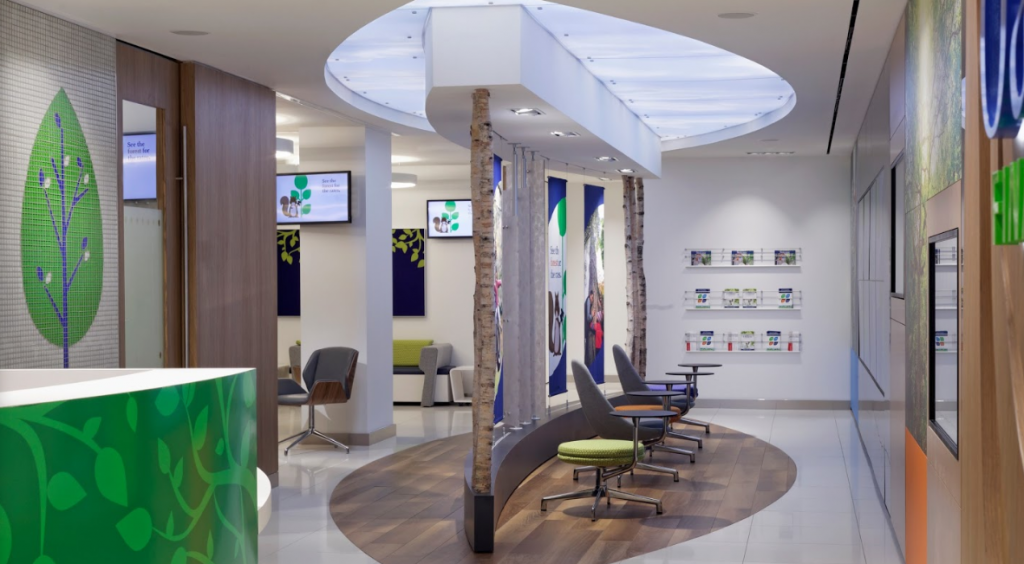 Branded Animated Videos Added Across the Store
Working with the brand guidelines available we storyboarded and animated videos featuring the company mascot accomplishing the goals of saving acorns and money. Throughout the store you'll be engaged thoroughly and informed about all things Oaken.
Interactive Animated Touchscreen
Right beside the eight screen video wall is a fully interactive animated touchscreen for users to play and learn on their own. By going through the information on your own through a fun and playful way the customers are fully engaged and more willing to take the next steps.